How to take a full backup of the existing system drivers?
Posted by Hema Ghai on 28 March 2012 03:23 PM
To take the backup of the existing drivers, please follow the steps below:
1. Launch Advanced Driver Updater.
2. Now, click on the Backup tab.
3. Here, select the type of backup you wish to take, whether a full backup or backup of specific drivers and click Next.
4. If you chose full backup, the backup will begin. If you chose to take a backup of specific drivers, a list of drivers will be shown and you can check mark the drivers you wish to back up.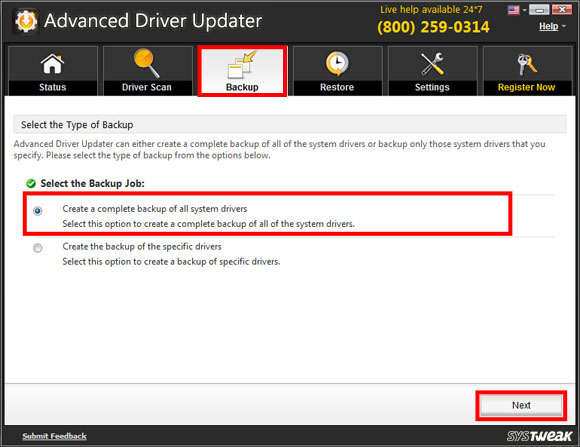 ---