One of my devices stopped working after updating drivers.
Posted by Hema Ghai on 28 March 2012 03:18 PM
Please restore the previous drivers using the backup created by Advanced Driver Updater. To do so, follow the steps provided below:
1. Launch Advanced Driver Updater.
2. Click on the Restore tab.
3. Select the backup of the respective date and click on Load Backup button.
4. Now, check mark the device driver you wish to restore and click on Restore button.
This will roll back to the previous driver.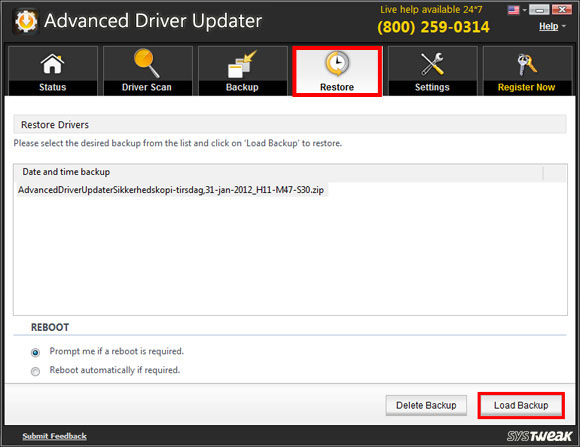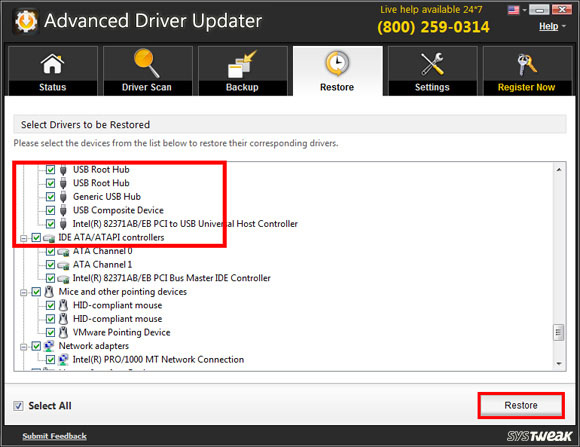 ---