How to register PowerBundle?
Posted by Hema Ghai on 27 March 2012 01:13 PM
When you purchase Systweak PowerBundle, you will receive a confirmation email automatically within few minutes of your purchase.
It will include the license key/registration key with which you can register PowerBundle and unlock its full functionality.
To register PowerBundle, follow the steps below:
1. Double click on the PowerBundle shortcut on the desktop to launch the program.
2. A new window will open. To register the program, provide your email address in "Your Email Address:" field and the registration key you purchased in the "License Key" field.
3. Click on the Register Now button to complete registration.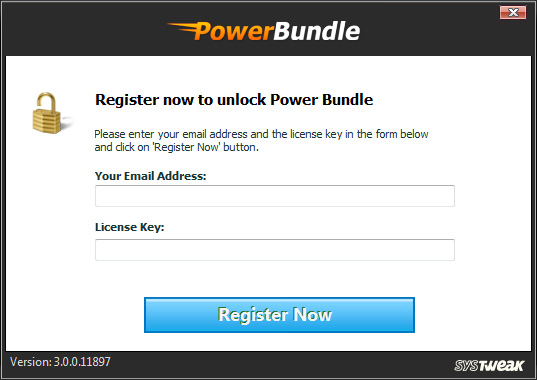 After registration, you can start scanning multiple sections of your PC at the same time. You can see the number of outdated drivers, registry errors and spyware infections on your PC from the scan results and fix them accordingly.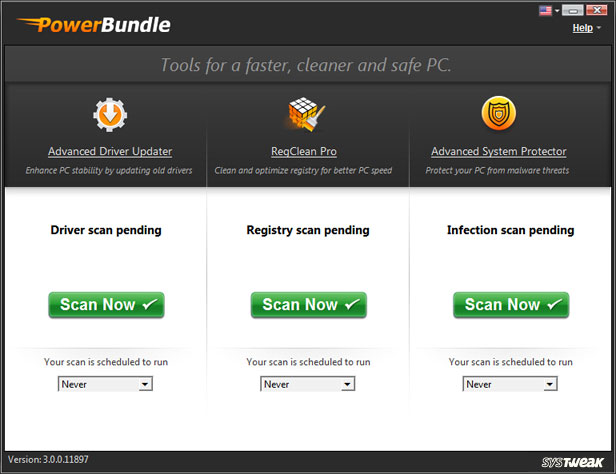 ---